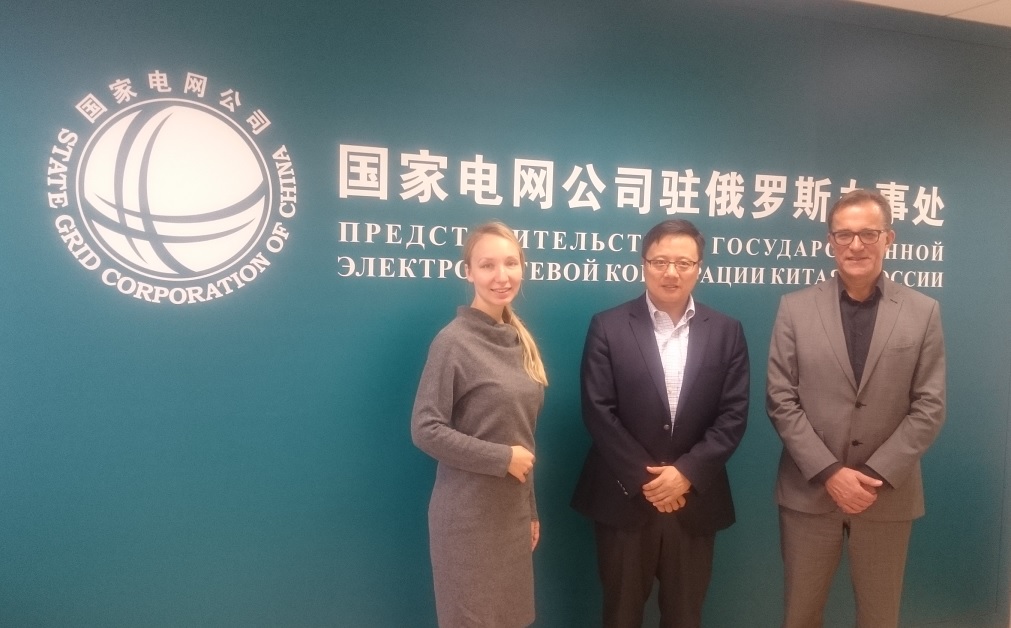 On October 4th Director of the Energy systems center of Skoltech Janusz Bialek and Manager of industrial projects Ksenia Letova payed a visit to the representative office in Moscow of the largest electric utility company in the world, State Grid Corporation of China.
The Head of the representative office Dr. Ou Xiaoming introduced the initiative of the President of the People's Republic of China Xi Jinping at the United Nations summit in September 2015 to create Global energy interconnection and invited Skolkovo Institute of Science and Technology to become a full-member of the Global Energy Interconnection Development and Cooperation Organization.
The sides agreed to cooperate on the development of Global energy interconnection and Asian energy Supergrid projects and to have a further discussions at the Northeast Asia Regional Power Interconnection and Cooperation Forum that will be held on October 26-27th, 2016 in Beijing, China.