CDISE and the NTI Center of Excellence (CoE) in Wireless Technology and Internet of Things together with Softline Digital, a business unit of Softline have established a joint laboratory "Artificial Intelligence, Machine Learning and the Internet of Things". The new project adds to Softline's portfolio of consulting services and technology solutions in data analysis and marks a new step in enhancing its industrial expertise while helping Skoltech students to garner unique experience in dealing with multi-faceted industrial business tasks, hone their skills and make a significant step forward in their career paths.
Artificial Intelligence (AI), Machine Learning (ML), and the Internet of Things (IoT) are becoming increasingly popular. Industry-leading enterprises and SME alike experience an acute need for cutting-edge technology solutions to bolster the efficiency of their business processes. The new Lab will help Softline to make a breakthrough in Digital Transformation tasks.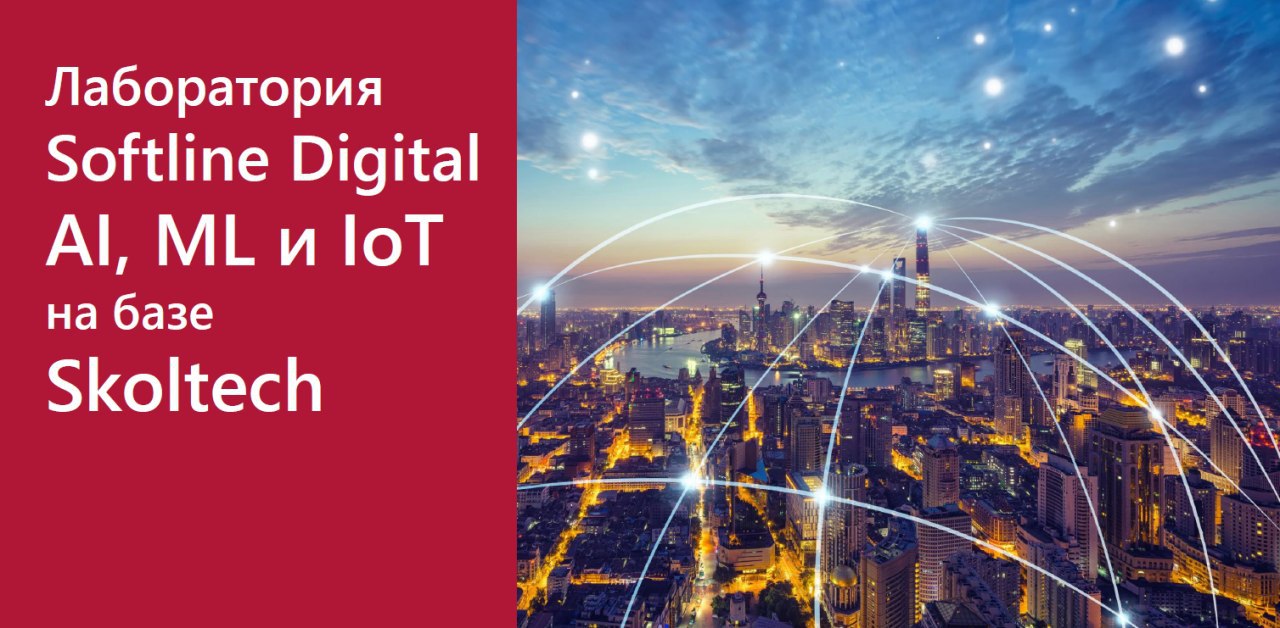 Yet another goal of the project is to build a strong team of Data Science professionals who will undertake ambitious and challenging tasks, such as expanding Softline's portfolio of consulting services and solutions in data analysis and continuously broadening its industrial expertise.
During their Industrial Immersion at the Lab, Skoltech students will have a unique opportunity to try their hand at real business problems facing Softline's clients from various industries and better understand the specifics of the public and financial sectors, healthcare, retail business, industry, telecoms, and other fields. The working groups will be composed of Skoltech students and faculty and Softline experts. Softline's and Skoltech's versatile and complementary knowledge, in conjunction with the Lab's joint expertise, will help cater to the customer needs to the utmost extent.
Softline will offer further employment opportunities to Skoltech graduates who have completed their internship at the Lab.
Igor Borovikov, Softline Chairman of the Board, shared his expectations:
"Collaboration with Skoltech is, first and foremost, an opportunity to work with innovators, visionaries and leaders. This is true for our research and technology partnership as much as for our future joint inputs into business transformation both in Russia and beyond. Also, our new Lab is a real talent foundry of Data Science professionals. Our interns will leave the Lab with a wealth of experience in dealing with projects from a large diversity of industries. This is yet another important competitive advantage that will help Softline to further strengthen its foothold on the global IT market," 
Maxim Fedorov, CDISE Director, commented on the creation of the new Lab:
"Skoltech sees the collaboration with Softline as a major step towards enhancing our mutual expertise in AI, ML and IoT applications. Building new competencies at the crossroads of science, education and industry is the pillar of the digitalization campaign currently under way in Russia. These three areas will shape our future, and we expect that our partnership with Softline will help Skoltech graduates to contribute to the technological breakthrough in Russia,"