Bio-photonics Research Group (BPRG)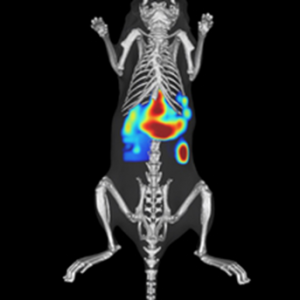 Mission:  The development of new approaches combining visualization, diagnostics, and therapy using the synergy of the last achievements of photonics and material science for biomedical applications. Discovering new principles and methods for R&D of tools/devices for diagnostics, imaging and treatment in personal, prevention and translation medicine.
Tasks:
–  visualization of pathology tissue and interface of normal/ pathological tissues diagnostics using methods and tools of modern photonics;
– R&D devices combined photonic based sensors for detection of biologically important markers and drug delivery targeted systems with remote-controlled by acoustic and electromagnetic fields;
– R&D of the new photonic method, tools and devices diagnostics of pathology state and transient processes from the normal state to pathology and its correction on cell and tissue.
More information about the BioPhotonics Lab's activities is available at http://biophotonicsskoltech.ru/
Team:
Fellow workers:
Dmitry Gorin, Professor
Alexey Yashchenok, Leading Research Scientist
Sergey German, Research Scientist
Marina Novoselova, Research Scientist
Vasiliy Chernyshev, Research Scientist
Maxim Kurochkin, Research Scientist
Polina Rudakovskaya, Research Scientist
PhD students:
Timur Ermatov, PhD-4 student
Maksim Mokrousov, PhD-2 student
Anastasiia Merdalimova, PhD-2 student
Julijana Cvjetinovic, PhD-2 student
Sergei Perkov, PhD-1 student
Stas Perevoschikov, PhD-1 student
Daniil Nozdriukhin, PhD-1 student
MSc students:
Igor Sergeev, MSc-2 student
Roman Barmin, MSc-2 student
Liza Maksimova, MSc-1 student