Call for research fellowships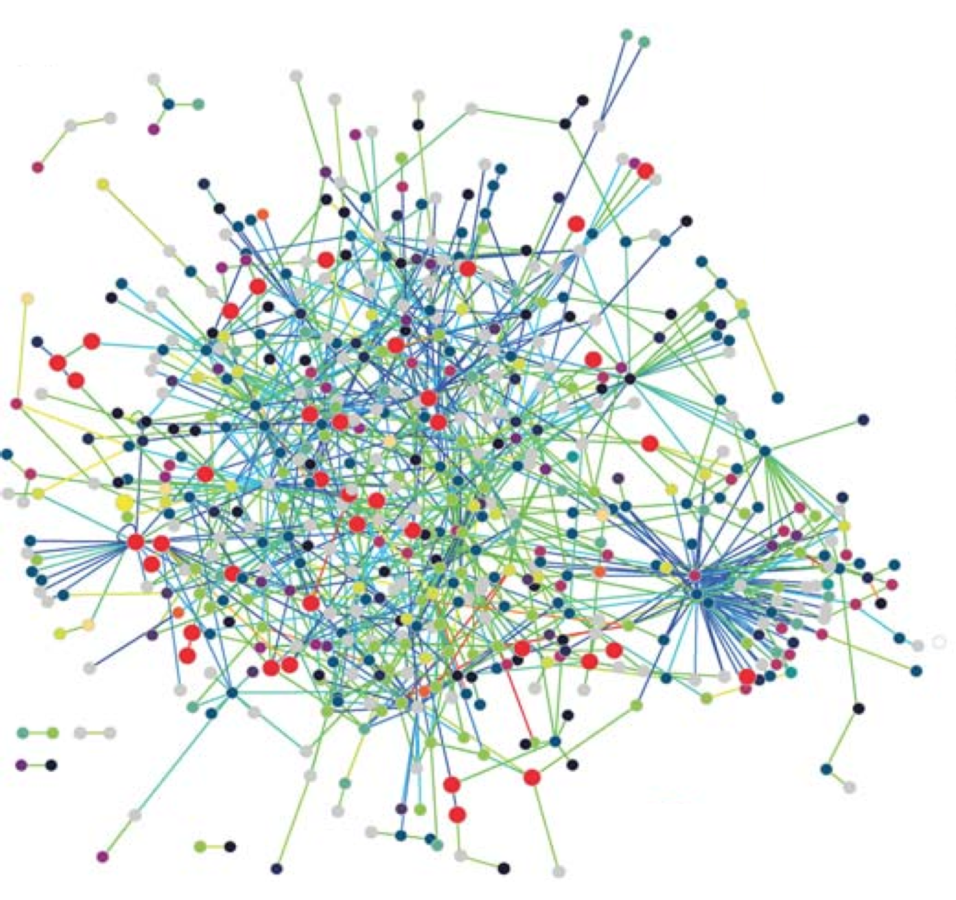 Skoltech Research, Education, and Innovation Center for Data Intensive Biomedicine and Biotechnology is proud to announce an open call for research fellowships in Systems Biology, the first such program in Russia. The program is made possible through a generous support from Philip Morris Sales and Marketing. This competitive program is open to advanced graduate students and recent postdocs from Russian higher education establishments and research institutions.
The program is coordinated by Drs. Mikhail Gelfand (Moscow State University and Institute of Russian Academy of Sciences Information Transmission Problems) and Philip Khaitovich (Skoltech). A transparent procedure involving international scientific expertise will be implemented to select best proposals for three-year support of basic research in the broad field of systems biology and data-intensive biology that is in the main focus of biomedical research at Skoltech. Up to five winners will be announced in April of 2016 by the Board, which consists of Prof. Manuel C Peitsch, the Chief Scientific Officer of Philip Morris International, and Konstantin Severinov, Director of Skoltech Center for Data Intensive Biomedicine and Biotechnology. In addition to support for their projects award recipients will be provided with mentorship opportunities through networking with best Russian and international scientists in the field.
Who can apply:
Program Applicants shall meet the following criteria:
* be a post graduate or a young researcher without a degree, but no older than 30 years of age as of the date of receipt of Application, or have PhD, MD or equivalent degree, but no older than 35 years of age, with defended no earlier than 3 (Three) years prior to receipt of Application.
If a female-Applicant has a child (children) born within 3 (Three) years after defence of a dissertation, the term of filing of  Application for the Program will be extended for 1 (One) year for each child born during this period.
* carry out research in the following areas:
Systems Biology;
Bioinformatic Algorithms;
Methods development;
Molecular evolution;
Comparative bioinformatics;
Genome-wide studies, Omics;
Big-data analysis;
Genomic medicine;
Metagenomics.
* be a citizen of the Russian federation or a citizen of the member of the Commonwealth of Independent States;
* have at least two publications in international scientific journals with an impact factor no less than 2.0, with at least one of such publications with primary (first or last) authorship.
* work with a research supervisor who has published, as a corresponding author, at least 3 (Three) articles in peer-reviewed international scientific journals with an impact factor of no less than 2.0 during the Last 5 (Five) years.
Application period:  From 28 December, 2015 to 15 February, 2016 (24:00 Moscow time)
How to apply:
Complete the application in English and send it to with required accompanying information (example here):

application (download application form here)
format—word
file name—applicant family name_application.doc
for example, ivanov_application. doc
A letter from the host laboratory stating an agreement to host the applicant for the tenure of the project, signed by the laboratory head
format—pdf
file name—applicant family name_lab_letter.pdf
for example, ivanov_lab_letter.pdf
Letter name — applicant family name
letter of consent (download letter of consent here)
format—pdf
file name—applicant family name_consent.pdf
for example, ivanov_consent.pdf
Letter name — applicant family name
Ask your research supervisor to send a written recommendation in English to (desirable, but not required)
format—pdf
file name—applicant family name_advisor_recommendation.pdf
for example, ivanov_advisor_recommendation.pdf
Ask two scientists specializing in the area of proposed research to send written recommendations in English to (recommendations from foreign scientists are encouraged)
format—pdf
file name—applicant family name_recommendation.pdf
for example, ivanov_recommendation.pdf
The list of applicants will be published 17 February, 2016.
If we do not receive recommendations for your application, we will contact you by e-mail by 17 February, 2016.
If your name is on the list and you did not receive any e-mail from us, then we received all the necessary recommendations.
If you submitted an application but your name is not on the list, contact the competition organizers by telephone +7 (495) 280-1481 or e-mail: .
Contact person – Maria Kolesnikova
The total sum of 3-year support amounts to 1 890 000 rubles. The funds for Project implementation will be remitted by wire transfer to the Fellow's account. 2  interim reports and 1 final report will be required.